Our services
---
Kalyta Partners is an active partner which transfers its competencies and best practices to the different actors of development (NGOs, MFIs, social investors, etc.). Our approach is based on the principles of mentoring and coaching. These principles enable us to build trustworthy and long-lasting relationships which are propitious for capacity building.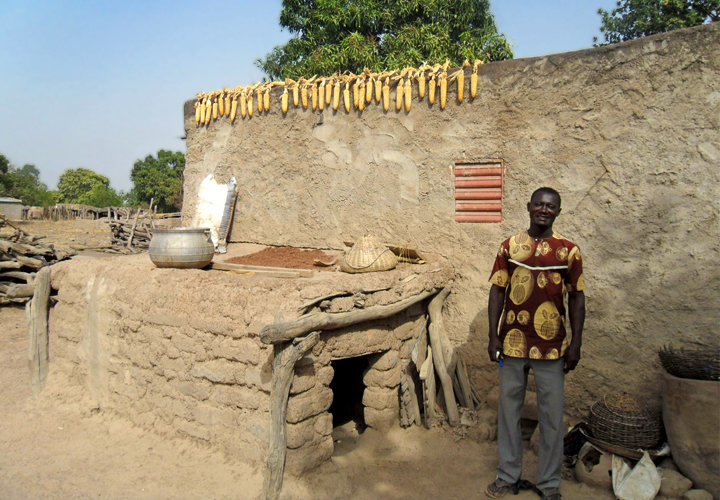 Research and projects evaluation
Impact and efficiency study of an "integrated" socio-economic development programm (microcredit, health insurance, social care) implemented by a NGO in Vakinankaratra region in Madagascar. This study also aimed at producing recommandations for other such kind of integrated programs, to improve the action of the NGO and to promote its autonomy.
Madagascar, 2017/18 - ATIA, F3E
➥ More informations on this mission
Evaluation of the support and sustainability of microenterprises through the "Seeds for Solutions" project (project implemented in order to introduce a graduation approach within the livelihood programs to strenghten income generating activities within refugee camps located in the Sahel area in the North of Burkina Faso)

Burkina Faso, 2017 - UNHCR/VSF-Belgium/IKEA Foundation
Feasability study - full diagnostic of a big Guinean MFI (160 services points, over 200'000 borrowers and over 600 employees) with regard to governance, financial analysis and management, information system, financial services offer and credit porfolio management, social performance and strategy as well as proposition of recommendations

Guinea, 2017 - French Development Agency (AFD)
Evaluation of the two small microcredit projects in rural area for vulnerable populations (HIV-positiv or post-conflict environment) and proposition of recommendations in order to improve its impact and quality of services

Uganda, 2017 - Omoana Association
Impact assessment of the informal savings groups on their members and communities through a qualitative (life-cycle analysis and focus group) and quantitative analysis (individual questionnaires for a representative sample of members); design of an improvement strategy
Burkina Faso and Northern Kivu in Democratic Republic of Congo, 2016/17 - SIDI / F3E
➥ More informations on this mission
Evaluation, in partnership with Oréade-Brèche, of the project "Strenghtening the performance and viability of hundreds of African microfinance institutions" implemented by the MAIN

Uganda and Togo, 2014-15 - AFD and CCFD
Research / analysis of informal saving groups in a refugees camp in the North of Burkina Faso with the aim to identify their financial needs in terms of saving products
Burkina Faso, 2015 - Trickle-Up, UNHCR
➥ More informations on this mission
Study of the needs, evaluation of innovative products, feasability and action plan for the implementation of 2 products having priority within an MFI in Burkina Faso

Burkina Faso, 2016 - ACEP Burkina, AFD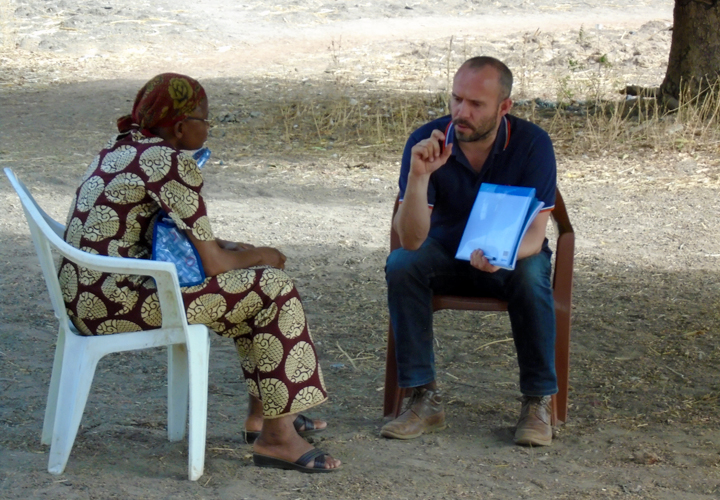 Conception and development of financial inclusion program / financial products
Head of mission for the design of a Rural Financial Inclusion Program in Burundi at national level
Burundi, 2016 - International Fund for Agricultural Development (IFAD)
➥ More informations on this mission
DDevelopment and implementation of financial products adapted to fit the rural clients' needs of a Senegalese MFI

Senegal, 2015 - FMS
Update of the methodology and financial products for women solidarity and joint liability groups for a Senegalese MFI

Senegal, 2015 - FMS
Design of a microinsurance product for a Senegalese MFI

Senegal, 2015 - FMS, Allainz Senegal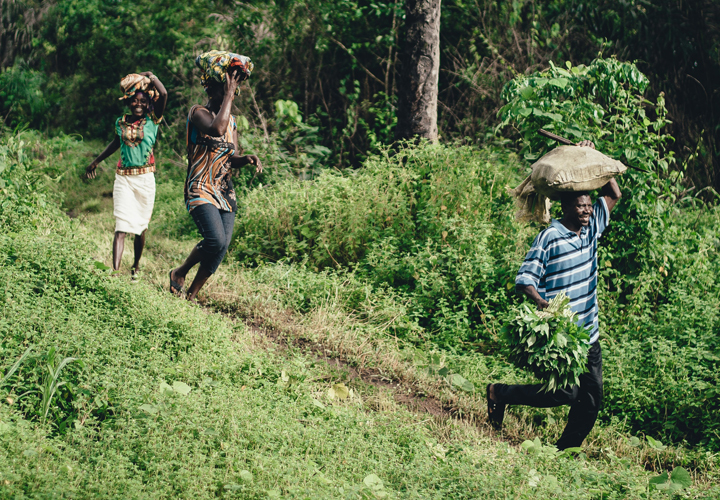 Design, development and support at the level of operational areas
Diagnostic of the operations in terms of credit operations and credit recovery of an Haïtian MFI (one of the largest in Haïti with 31 agencies and 428 employees) and revamp internal processes and procedures from "how to start with a new client" to "steps to recover loans from PAR1 to PAR60 and over"

Haïti, 2016 - Proparco, ACME
Design of financial schemes for refugee's populations in the framework of a graduation approach

Burkina Faso, 2016 - Trickle-Up, UNHCR
Development and implementation of financial forecasts' tools (annual budget, business plan, etc) for a Senegalese MFI

Senegal, 2014/15 - FMS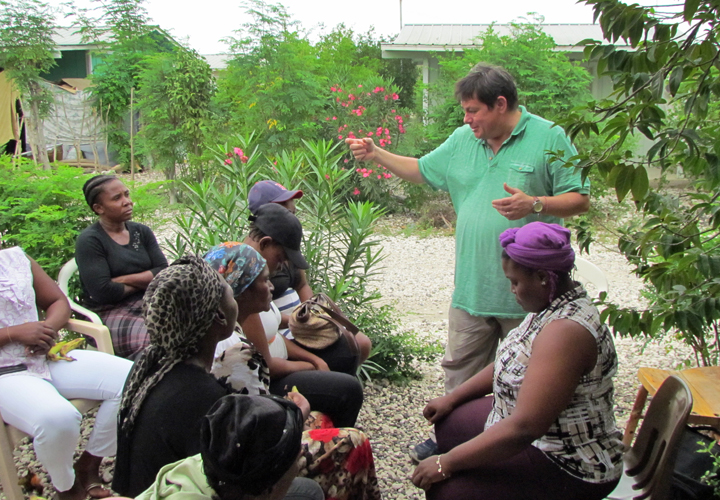 Capacity building and specialized training
Capacity building of the direction, management, credit officers and accountants of two microcredit projects regarding clients' characteristics, clients' needs in terms of financial and non financial services as well as an introduction towards accounting, financial analysis and internal controls adapted to small microcredit projects

Uganda, 2017 - Omoana Association
Capacity building of an Haïtian MFI (one of the largest in Haïti with 31 agencies and 428 employees) through training of management and staff regarding new processes in terms of credit operations and credit recovery

Haïti, 2017 - Proparco, ACME
Training and coaching of managers within a Senegalese MFI regarding internal procedures' updates and drafting

Senegal, 2015 - I&P
Training on the design and the launching of a microcredit project in Europe including financial projections and analysis

France, 2015 - ADIE and ADIE Internationale
Design of financial education modules for households living in refugee camps and training of coaches

Burkina Faso, 2015 - Trickle-Up, UNHCR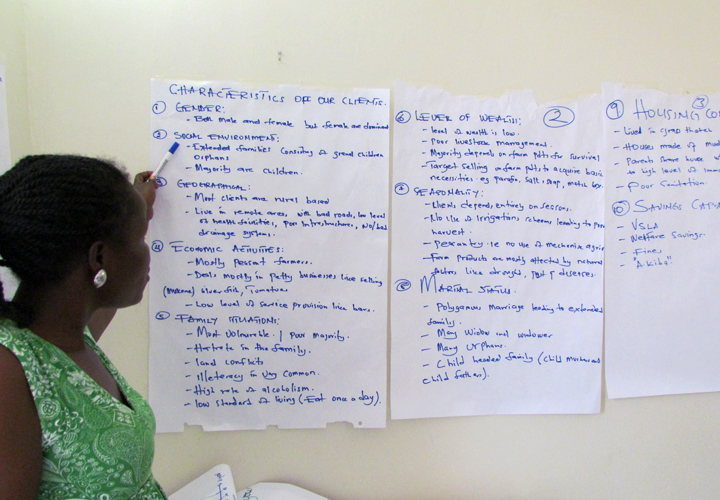 Evaluation and improvement of risks management and internal control system
Assessment and development of an implementation plan for the roll-out of a USAID funfed nutrition program as a non financial service within an Haïtian MFI (over 64'000 clients and 44 branches set over the country) by analysing the potential impacts and risks for the MFI's operations and proposition of recommendations to mitigate the identified risks

Haïti, 2017 - Fonkoze/USAID
Based on a diagnostic, operational support with regard to the management of the loan portfolio at risk and controls in place within a big Haïtian MFI

Haïti, 2016 - Proparco, ACME
Training on internal control and fraud risk management for a Nigerian MFI

Germany, 2014 - Mambu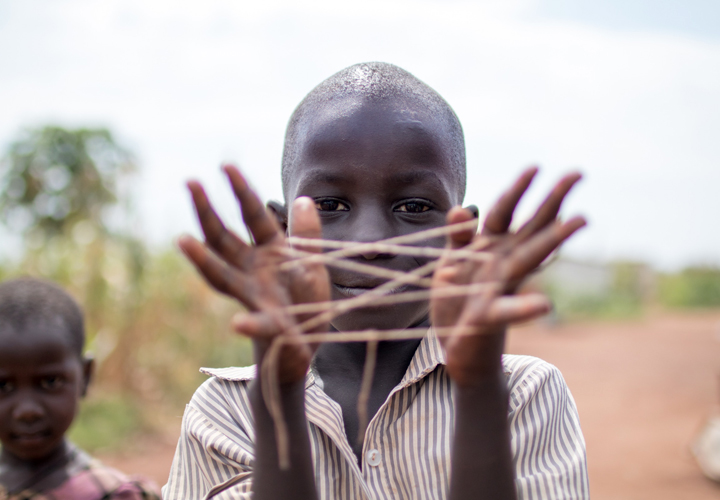 Microfinance course for universities
Teaching on "microfinance and social entrepreneurship" and "financial analysis of MFIs" for Master's students of Business Administration

Switzerland, since 2015 - HES-SO
Teaching an introduction to microfinance for Master's students of an Algerian university

Algeria, since 2015 - ESAA